Reblogged from:  http://artyushenkooleg.ru/wp-oleg/archives/13655
All rights reserved to the author.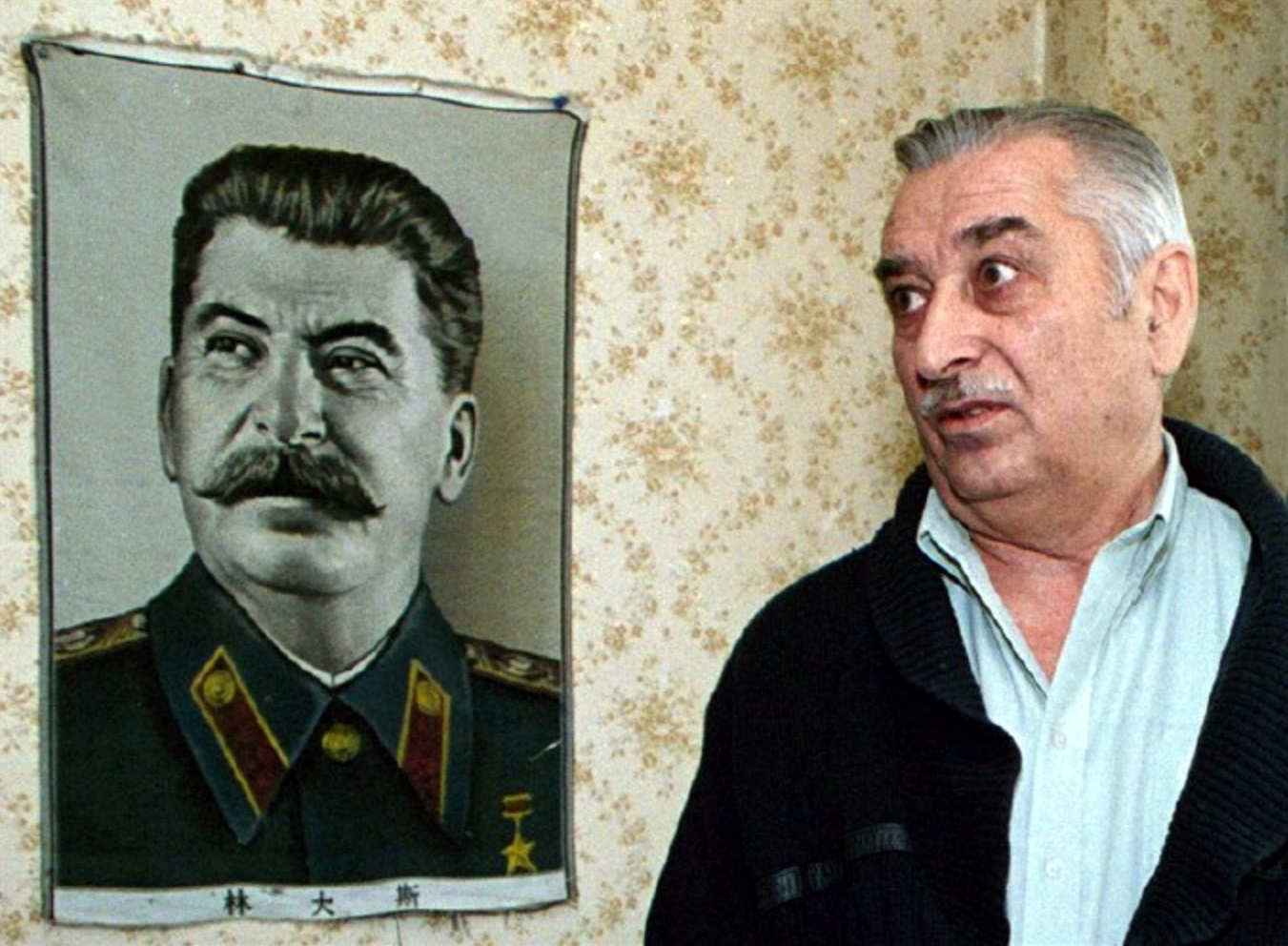 ---
MOSCOW, October 24 – RIA Novosti.
The Moscow City Court on Monday will consider the request of the grandson of Joseph Stalin Yevgeny Dzhugashvili to institute criminal proceedings on the rehabilitation of Nazism against the authors of the new history textbook for grade 10, which states that the shooting at Katyn was committed on Politburo orders of the CPSU (b), told RIA Novosti lawyer Sergei Strygin representing the interests of the applicant.
"The Moscow City Court today will consider our appeal against the illegal refusal to Ostankino interdistrict investigation department of the statements about the crime under Article 354.1 of the Criminal Code" rehabilitation of Nazism ", – said the defender.
The claims relate to Stalin's grandson textbook "History of Russia: the beginning of XX – beginning of XXI century. 10 class ", issued by Moscow publishing house" Bustard "in 2016.
"The authors deny the guilt of Nazi troops in the massacre … 11 thousand Polish officers, prisoners in the Katyn forest near Smolensk. They also denied that the personal guilt in the organization of this extremely serious war crime Hermann Goering and Alfred Jodl, "- said Strygin.

In addition, according to counsel, the authors of "spread" false information that shot in the Katyn forest was supposedly accomplished by Politburo decision (b) by 5 March. "
Grandson Stalin tried to oblige the investigation to bring an action on this issue in the Ostankino court in Moscow, but the court did not support his position. The decision of the district court Dzhugashvili challenged in a higher court.
Earlier, Yevgeny Dzhugashvili filed a lawsuit to the State Duma, on protection of honor and refutation of information about the involvement of his grandfather Joseph Stalin in the shooting of Polish officers in Katyn. The lawsuit was dismissed.
"Katyn case" – the mass extermination of Polish citizens (mostly captured Polish army officers) in the territory of the USSR during the Second World War. The name comes from the small village of Katyn, which is located 14 kilometers west of Smolensk, near the railway station Nest, near which the mass graves of prisoners of war were first discovered.

As the Polish side transferred in 1992 documents, executions were carried out in accordance with the decision of the Politburo of the CPSU (b) by 5 March 1940. According to the extract from the minutes of the meeting number 13 of the Politburo of the Central Committee, was sentenced to death more than 14 thousand were in the camps and 11 thousand inmates in prisons in the western regions of Ukraine and Belarus of the Polish officers, policemen, government officials, landowners, manufacturers and other "counterrevolutionary elements".
Prisoners of war from the Kozelsk camp were shot in the Katyn Forest, near Smolensk, Starobelsk and Ostashkov camps – in nearby prisons. As the directional Khrushchev in 1959 the secret memos KGB chairman Shelepin, only then it was killed about 22 thousand Poles.